Gerard Gorecki
Advocate
| | | | |
| --- | --- | --- | --- |
| Specialization | Experience | Education | Private life |
Gerard specialises in real estate law. He supports clients by reviewing the legal situation of real estate at the stage prior to its acquisition, as well as advising on purchase and lease agreements. He is also involved in matters related to the construction process: agreements for construction design, general contracting and construction work on the adaptation of premises to commercial use by tenants, as well as the administrative procedure as part of the construction process.
He provides legal representation services in civil and commercial proceedings.
Gerard has operated his own law firm since 2005, providing, inter alia, comprehensive legal services to LHI Sp. z o.o. based in Warsaw, a company active in the real estate market.
He provided legal advice in the Power and Infrastructure department of BAKER&McKENZIE (1999-2005).
He completed his legal training at Law Firm No. 1 in Warsaw, under the supervision of attorney Stanisław Mazur (2001-2005).
He also worked as an assistant at the tax department of PricewaterhouseCoopers (1998 – 1999).
Gerard graduated from the Faculty of Law and Administration of Lodz University (1997). He also completed post-graduate complementary studies at the School of Law, University of Birmingham, with a Master of Laws (LL.M) conferred to him in 1998. In 2005, he completed his legal training at the District Bar Association in Warsaw.
He speaks English fluently, and communicates in Russian.
Gerard enjoys family life as a husband and a father.
He enjoys fiction, in particular well-known classics and lesser-known pearls of Polish literature by authors such as Józef Mackiewicz, Stanisław Rembek and Florian Czarnyszewicz. He enjoys reading about Polish history, the Crusades and the history of the Church. Despite his chronic lack of time, he also likes learning foreign languages, including Latin, German and Hungarian. Being able to speak Hungarian fluently is his greatest dream.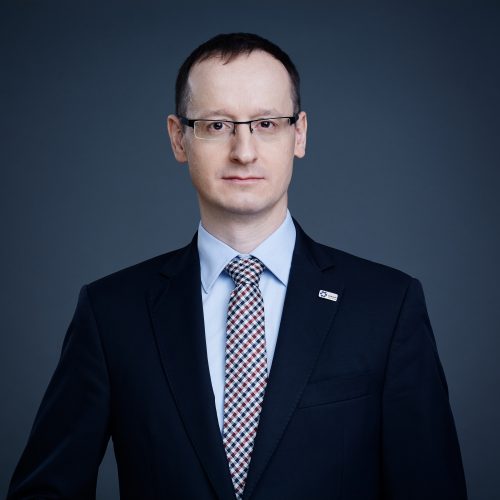 Back to
our Team