Joanna Radzikowska
Legal counsel
| | | | |
| --- | --- | --- | --- |
| Specialization | Experience | Education | Private life |
Joanna specialises in advising on legal and legislation matters by providing opinions and creating solutions in the process of development of economic laws. She provides her support to government and Parliament Committees (the Sejm and the Senate) in the field of economic law in infrastructure sectors such as telecommunications, construction and energy.
She is an expert in regulatory matters related to telecommunications.
She provides legal advice involving preparation of legal opinions and counselling, as well as litigation in the abovementioned fields of economic law, legal solutions for maritime economy and food industry.
She negotiates economic agreements, including international ones.
She is involved in legal counselling in the area of corporate legal strategy, taking into account the risks of the regulatory environment.
Associate at Szołajski Legal Group law office.
Long-time representative of the Management Board of Telekomunikacja Polska S.A. and Orange Polska for legal and regulatory affairs. Director of the Legal and Regulatory Department at Telekomunikacja Polska S.A. She was actively involved in the creation of the telecommunications law and acts relevant to the telecom sector, as well as obtaining positive court decisions regarding regulatory issues.
Member and founder of the Polish Legislation Association.
Permanent Member of the Legal Committee at the Office of the Council of Ministers and former member of the Maritime Law Codification Committee at the Office of the Prime Minister.
Deputy Director and legislator in legal divisions of economic ministries.
Legal advisor to the Polish Federation of the Food Industry.
She cooperates with the Business Centre Club and Chambers of Commerce of telecom companies.
Joanna graduated from the faculty of law of Warsaw University. She completed her legal counsel training at the Regional Chamber of Legal Advisers in Warsaw (1994).
She speaks English and Russian.
Joanna enjoys family life as a wife and a mother.
Her interests include contemporary history, theatre, philosophy and politics. She likes spending her free time in the garden and reading books. She also enjoys travel and sightseeing.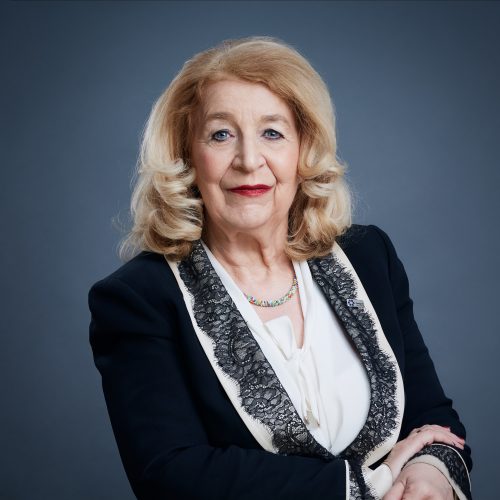 Back to
our Team