Maciej Rodowicz
Advocate
| | | | |
| --- | --- | --- | --- |
| Specialization | Experience | Education | Private life |
From the beginning of his professional work he has been a solo practitioner specializing in civil, commercial and criminal cases in proceedings before courts of all instances, including The Supreme Court and The Supreme Administrative Court.
Since 2003 he has been practicing law in Warsaw. Litigator, with a predominance of civil and administrative litigation. His track record includes cassation complaints to the Supreme Court, breaking the previous line of jurisprudence, as well as favorable rulings for clients by the Supreme Administrative Court, the Court of Arbitration at the Polish Chamber of Commerce and common courts. Defender in criminal proceedings, including those conducted by special services: CBA and ABW. Experienced also in tax and fiscal control proceedings.
Since 2014, he has been a lecturer at the Training Department for Bar Applicants – District Bar Council in Warsaw. He also serves on the supervisory bodies of legal entities and social organizations, including the Your Case Association in Warsaw.
From 2021 to 2023, appointed to the civil authority as a director of the Legal Supervision Department of the Mazovian Voivodeship Office in Warsaw. Since 2021, a member of the Refugees Board of the fifth term – a body of second instance in international protection matters.
He graduated from Warsaw University's Department of Law and Administration in 1996. He completed advocate's professional training at Warsaw Bar Chamber between 2000-2003 and in 2003 he passed advocate's examinations and was entered in the roll of advocates at the Regional Bar Council in Warsaw. 
Married, father of four children – socially involved as a moderator of the Family Academy. Loves sailing and skiing.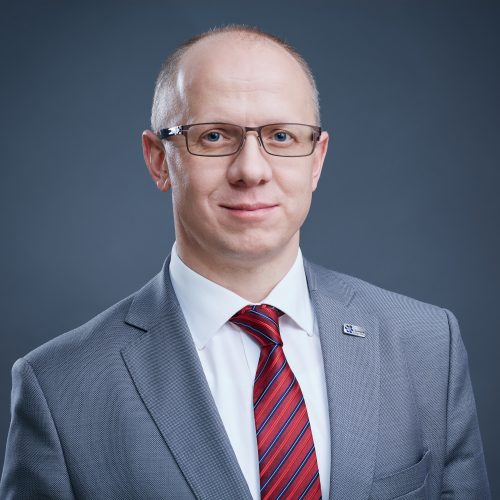 Back to
our Team