Marcin Szołajski
Legal counsel, CEO
| | | | |
| --- | --- | --- | --- |
| Specialization | Experience | Education | Private life |
Marcin specialises in advising on acquisition and implementation of public contracts: analysis of tender documentation, assistance in the preparation of bids, participating in negotiating o the contract with the Contracting Authority, and participating in the contract implementation process. He guides clients through the appeal procedure before the National Board of Appeal and Regional Courts.
He advises clients in the field of new technologies law: having a perfect command of the IT terms, he conducts negotiations of relevant agreements, and supports clients in the implementation of IT contracts.
He provides legal support in the field of widely understood copyright law; ensuring security of economic copyrights for clients.
Marcin provides legal support in the process of succession in family businesses, ensuring business continuity and its further development after necessary shareholding and personnel changes.
Founder, initiator and partner of Szolajski Legal Group law office.
He has provided ongoing legal support to numerous companies, such as GOMAN, ELITE POLSKA and STORCK POLSKA.
At BAKER&McKENZIE, he advised on mergers and acquisitions in the process of privatisation of the telecommunications market (privatisation of Telekomunikacja Polska) and the energy market (privatisation of Gornoslaski Zaklad Energetyczny).
As the Coordinator of Legal Advisers in the Regulatory Division of TELEKOMUNIKACJA POLSKA, he was responsible for the process of liberalisation of the Polish telecom market.
Co-founder of BŁAŻEJOWSKA NOWAKOWSKI SZOŁAJSKI law office, where he advised on:
public procurement contracts (for 10 years he was involved in soliciting public contracts for his clients in the energy, telecom and construction markets with a value of more than PLN 1.5 billion),
new technologies (for 10 years he was involved in negotiating IT contracts with a value of more than PLN 1 billion),
copyright law (he participated in negotiations related to the advertising market, both in the scope of advertisement production and acquisition of economic copyrights).
Legal advisor to non-profit foundations and associations, such as Orszak Trzech Króli Foundation, STERNIK Association, RODZINA PRO Foundation, Stowarzyszenie Podnoszenia Kwalifikacji Kobiet (Association for Development of Women's Qualifications), Polski Klub Biznesu (Polish Business Club) Association, Europejski Klub Biznesu Polska (European Business Club Poland) Association.
Marcin graduated from the faculty of law of Warsaw University (1999), and completed bar training at the Regional Chamber of Legal Advisers in Warsaw with honours (2003).
He speaks English and French.
Marcin enjoys family life as a husband and a father.
He is passionate about the theatre and tries to see at least two plays each month. His favourite is the National Theatre in Warsaw with its diverse repertoire. He also enjoys good literature and travel. He enjoys skiing, swimming and windsurfing with his family.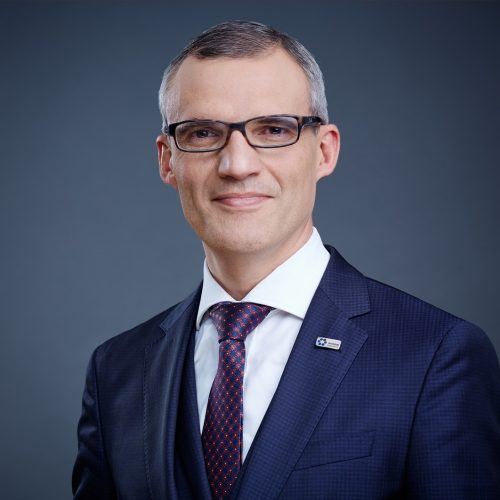 Back to
our Team